Unlock Your Digital Potential
Maximize ROI, Streamline Operations, and Drive Growth

with Proven Salesforce Solutions.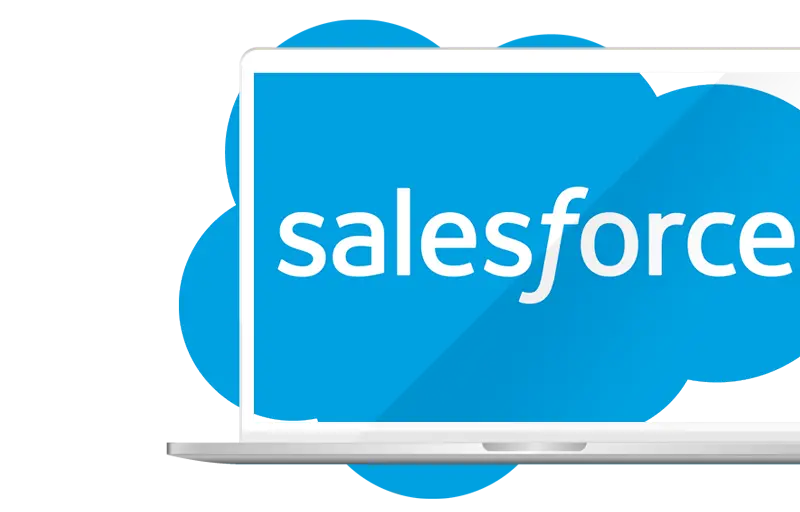 As your trusted partner, we work with you to design and implement custom solutions that align with your unique business needs and goals. This includes building and integrating with other systems and technologies as well as providing guidance and best practices for how to make the most of Salesforce's features and capabilities. We develop and execute a digital transformation strategy that leverages Salesforce to drive growth, improve efficiency, and enhance customer experiences.
We tailor every Salesforce solution to fit the unique needs of your organization. Our goal is to deliver value by customizing Salesforce systems that adhere to best practices and standards. We are dedicated to making sure your Salesforce solution is one-of-a-kind."
Our consultants design tailored Salesforce solutions that align with your organization's goals and mission while providing expert guidance and support to streamline processes, improve data management, drive engagement, and execute digital transformation strategies.
Your Salesforce system will continually evolve over time due to release updates, changing requirements, new integrations, and more. By using a trusted partner you ensure that these changes are implemented seamlessly and efficiently.
Our goal is to help businesses achieve their objectives and stay ahead of the competition by providing system integration and custom development services, utilizing the latest development frameworks and technologies to unlock the full potential of Salesforce and drive digital transformation.
Transportation and Hospitality

Financial Services

High-Tech

Healthcare and Life Sciences
Our consultative approach and in-depth understanding of the specific challenges faced by your industry enable us to strategically implement technology that aligns with your business needs. With a proven track record of delivering successful outcomes on complex projects, our insightful solutions minimize technical debt and deliver swift time-to-value, earning us high praise from both Salesforce and our clients. Contact us today to learn more about our Salesforce digital transformation, digital transformation consulting services, and implementing digital transformation strategies for your organization.
Bring your business vision to life