At Aquiva, five core values shape how we do business. One of them is being Proactive and Engaged. It means that we operate as a true partner to our customers, focused on their success. We're curious about clients' needs and rely on our team's expertise to deliver outstanding value. We're committed to excellence in everything we do, from our solutions and services to the relationships we build with our customers.
We are always finding a way to stay true to this value. We are thrilled to introduce Aquiva Center of Excellence – a program we have recently established. Its goal is to ensure that everyone in our company has access to the knowledge they need to do their job at maximum efficiency. We want to implement Aquiva's high standards at all levels and share expertise among team members. That's why we're implementing a crowdsourcing tool designed to share team members'  expertise through collaboration, upgrade teams' skills, and spread best practices through all of our projects.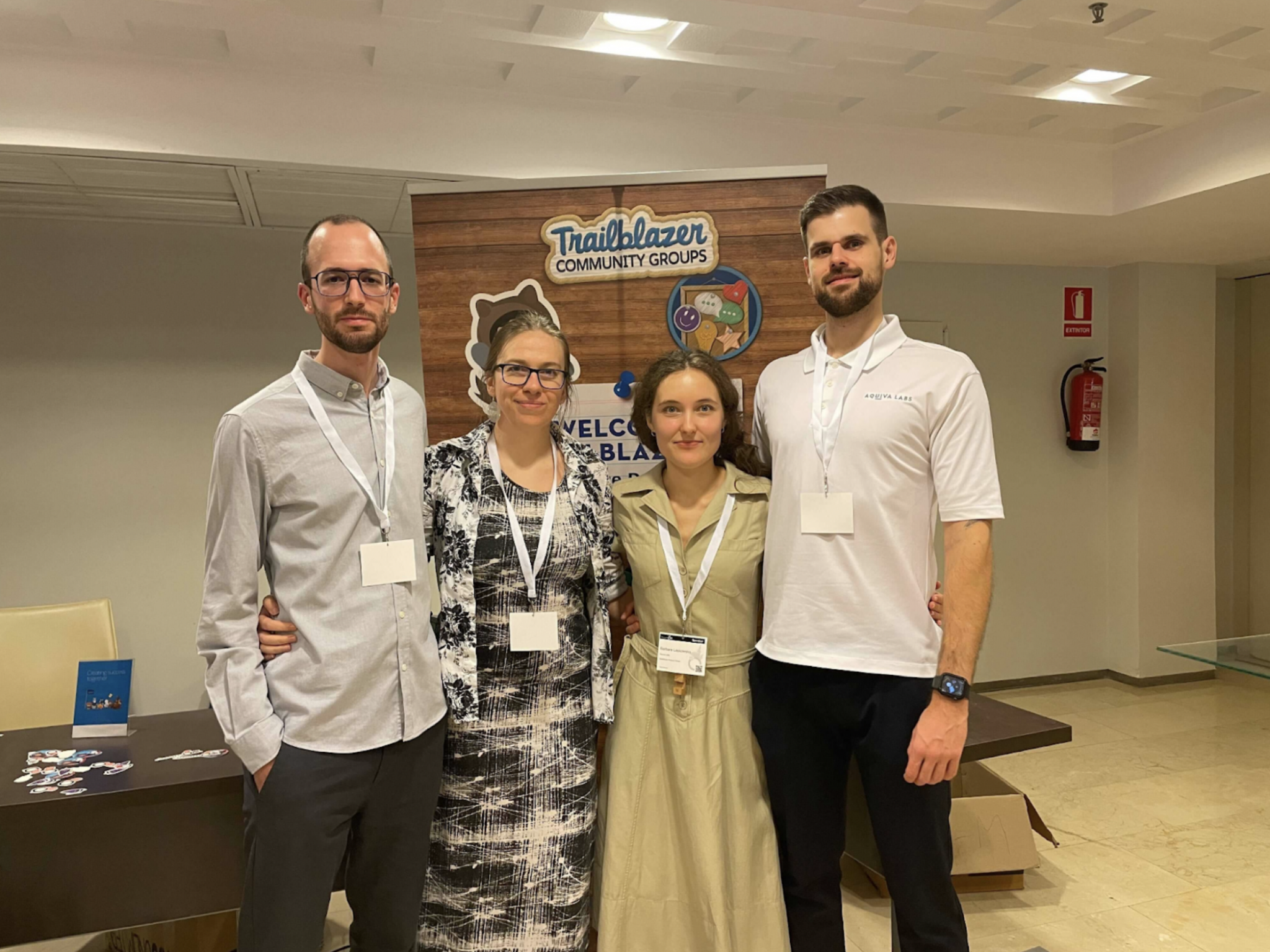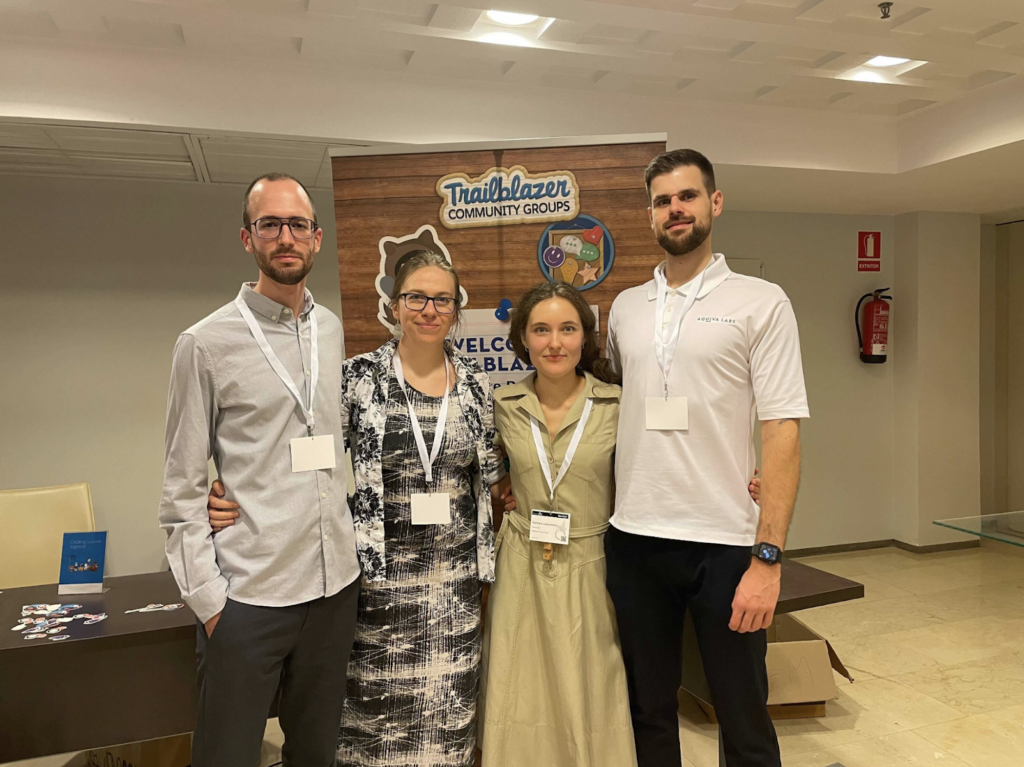 At Aquiva, we're also passionate about sharing our knowledge with the industry. Our team members speak at significant Salesforce events like Dreamforce, Trailblazer meetups, and others. 
As part of our Salesforce Talent Alliance participation, we're thrilled to be bringing new people into the Salesforce Ohana and upskilling new talent on Salesforce-specific technologies. This is why we launched  Salesforce 101, a training program that ensures that every one new in the company, including administrative roles, is upskilled in Salesforce-specific knowledge and know-how, including the various clouds, technologies, ISV, PDO programs, and digital transformation strategies. With this program, everyone at Aquiva is continuously supported to grow their Salesforce skills and knowledge.
These programs are meant to encourage everyone at Aquiva to take responsibility for the quality of knowledge we have, providing a way for people to speak up if they notice room for improvement.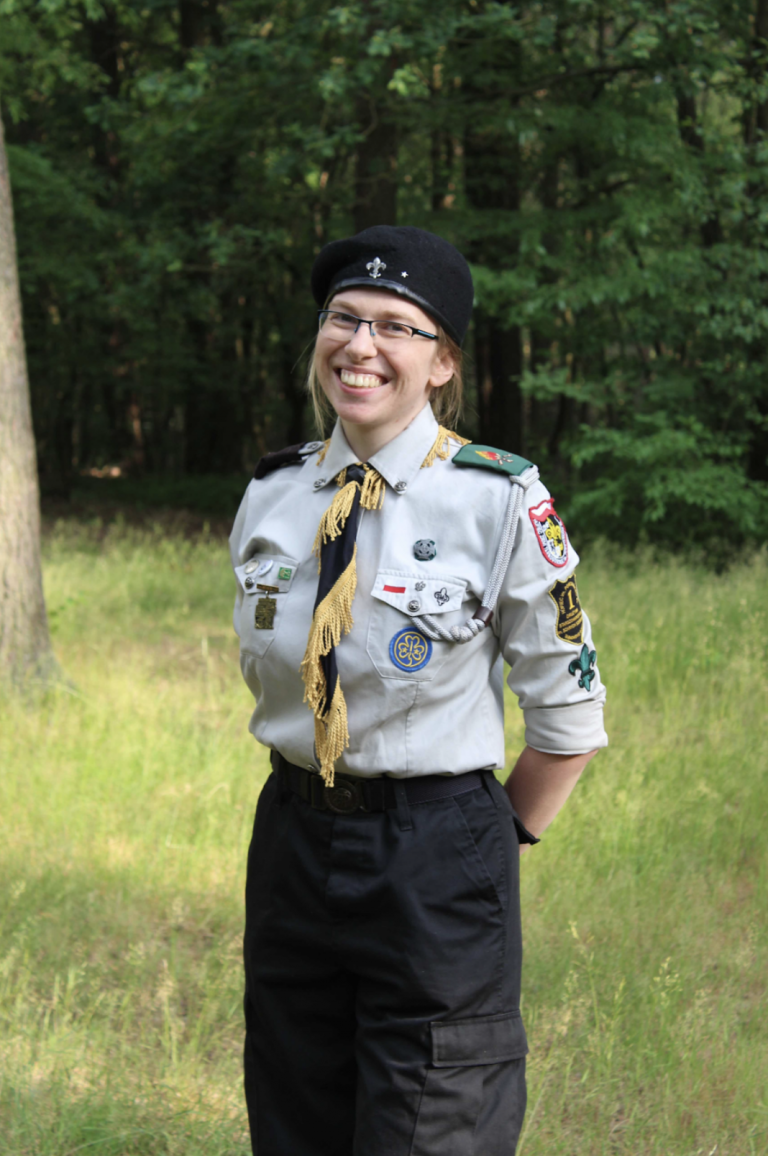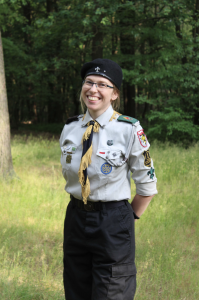 Anna Wałach-Dudzic is a shining example of a knowledge-sharing leader, both internally and externally. She is passionately leading our Center of Excellence and Salesforce 101 programs, listing existing standards and the most effective approaches so Aquiva customers can receive the best possible solutions via proven processes. 
Anna has been working at Aquiva for almost 2 years. She started as a Delivery Lead, consulting on solution architecture and presales activities. Then, she stepped up as an Engineering Manager. Recently, Anna has been promoted to the role of Engineering Director in the Central Western Europe Region. She's excited to take on this new role and make an even bigger impact on the company by overseeing projects and sharing her knowledge and enthusiasm with everyone.
Anna's passion for proactivity extends beyond work. She converted her hobbies into leading initiatives. Anna loves playing video games in her spare time and introduced this leisure activity to Aquiva by setting up a board games club. Being an experienced scout herself and a motivated mentor, she is a member of the Polish Scouting Association, driving other leaders and creating a mindset of excellence. 
Anna's example shows that at Aquiva, being proactive and engaged is at the heart of everything we do. We're always finding ways to improve and share knowledge with our team members and customers. With Aquiva Excellence programs and enthusiastic leaders, we're committed to providing exceptional service and solutions while creating an environment where everyone can learn and grow together.