Case Study - Aquiva Labs & Hapi-Connect
Unifying Hospitality Data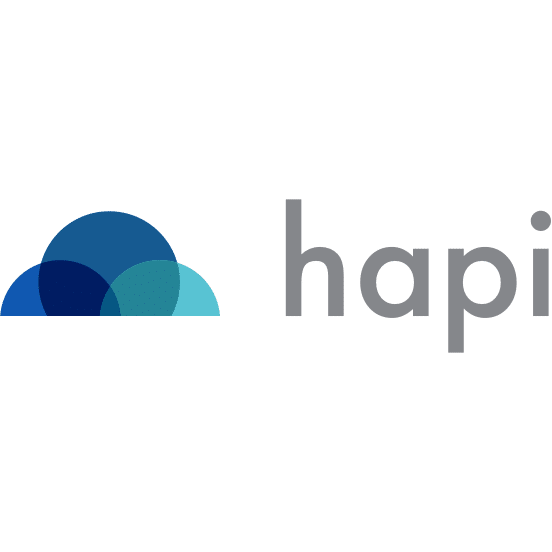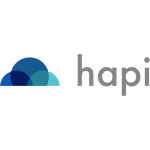 Hotels today run a host of mission critical digital services/systems powering their business – from realtime distribution and demand based pricing, to in-house service delivery, to customer relation and reputation management. These solutions come from different best-of-breed vendors, sometimes with legacy (aka non-standard) interfaces.
Hapi, a powerful hospitality integration platform simplifies, unifies and secures streams of hotel-related data going to and coming from third-party solution providers, greatly reducing integration and operational cost and enabling data-driven customer touchpoints.
As Salesforce gains popularity in the Hospitality Industry as an enabler for Customer-centric Organizations, Hapi recognized the value for its hotel customers to access and use such rich, unified data in the Salesforce platforms, potentially enabling their hotel customers to deliver meaningful communications, good customer care and lasting customer relations in a cost-rational way. 
Check out Hapi-Connect on the AppExchange.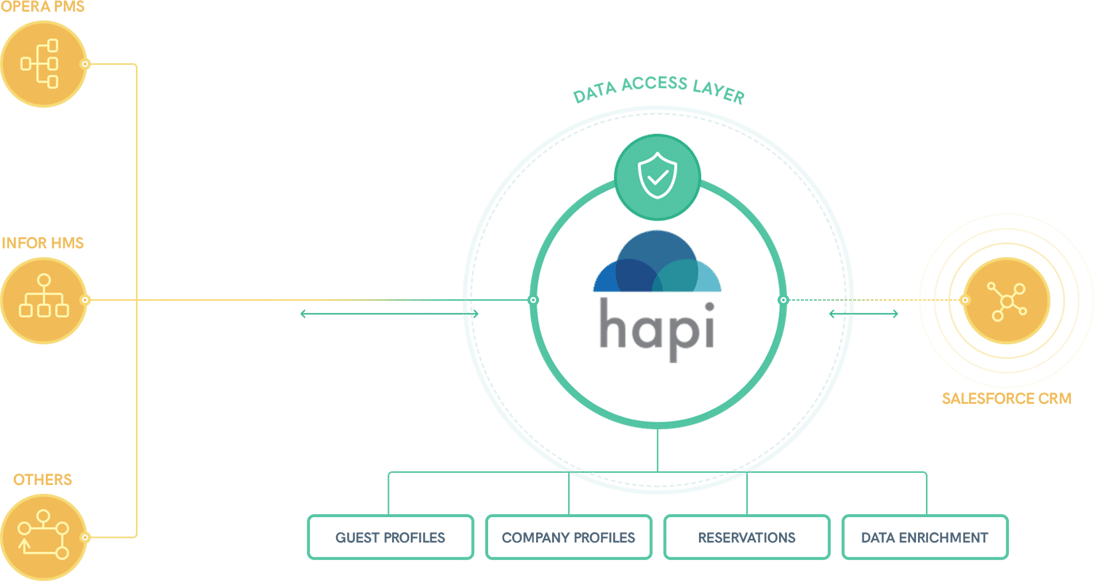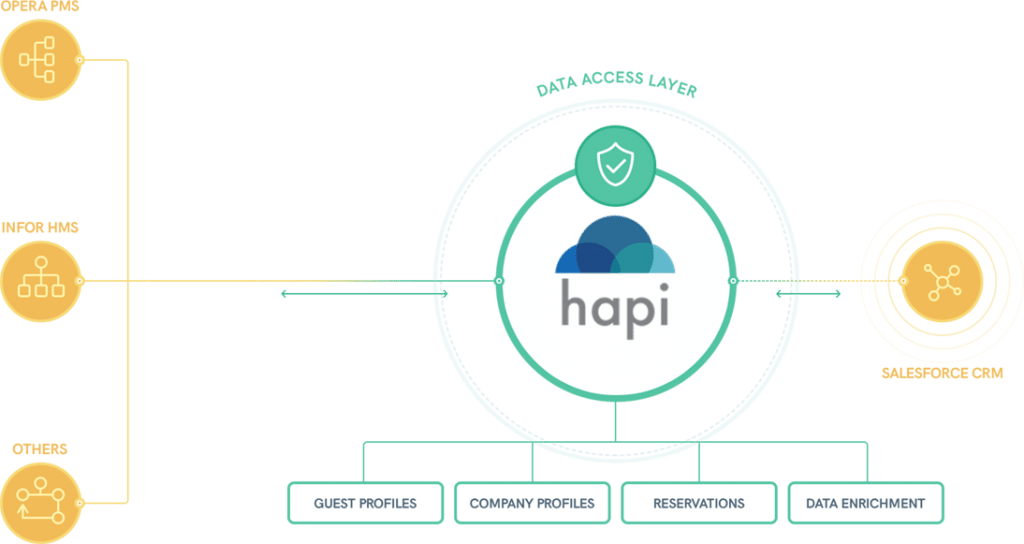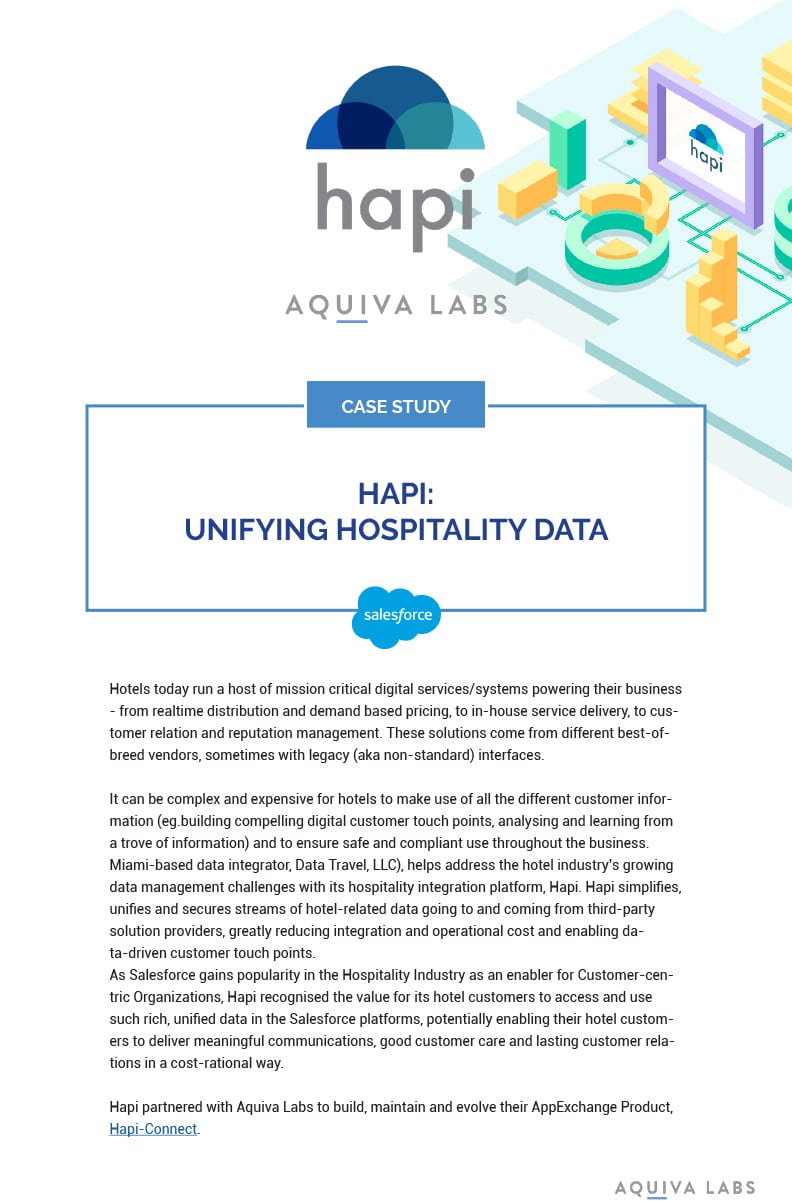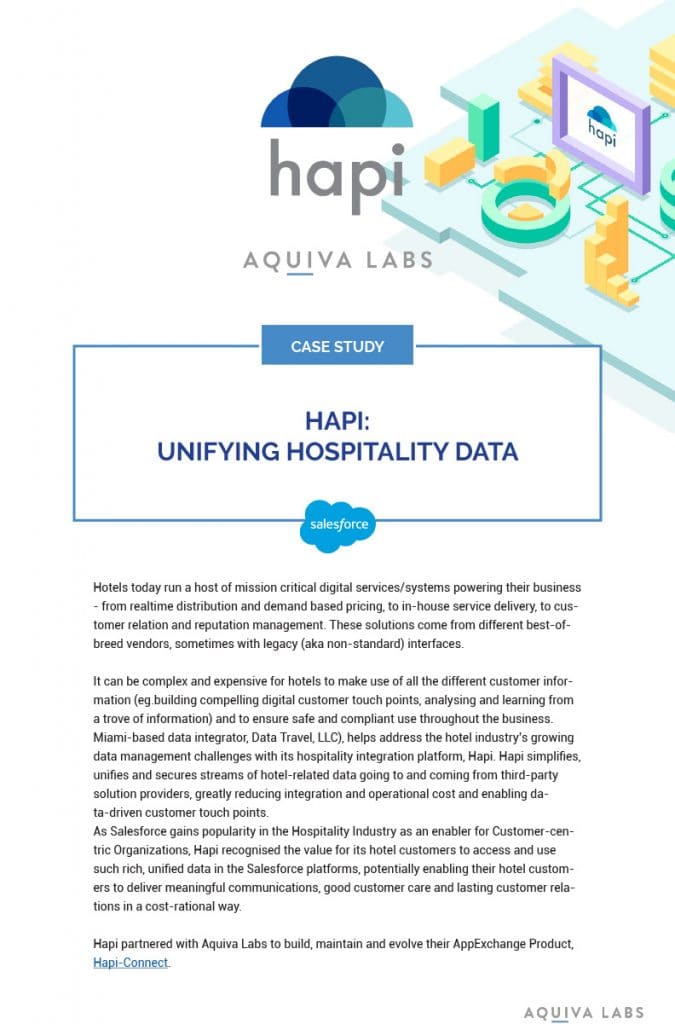 Get the best of Salesforce from day one
Let's talk Salesforce AppExchange.