Building applications for the Salesforce AppExchange is in our DNA
As a certified Product Development Outsourcer (PDO), Aquiva Labs is not just a software engineering company. We're a fast-growing design and development house that goes above and beyond building state-of-the-art Salesforce applications for our ISV partners' long-term success on the AppExchange.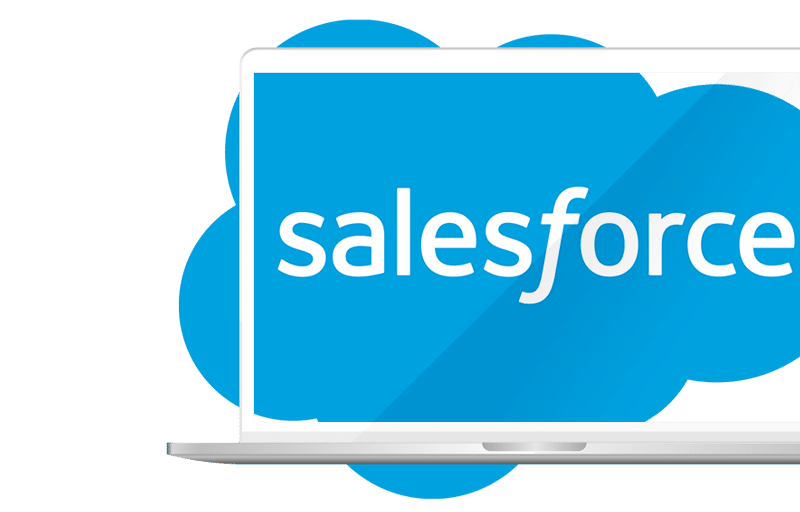 What we do (and how we do it)
We guide businesses through the entire AppExchange process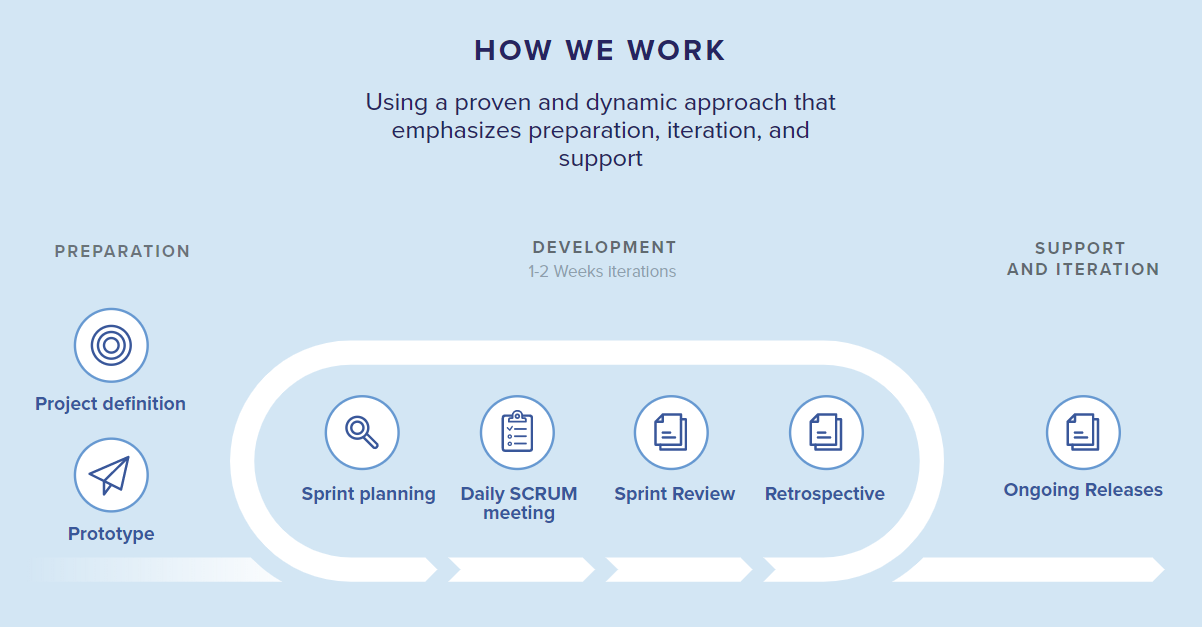 Aquiva Labs uses a proven approach emphasizing: preparation, development, iteration and support.
From day one we work with our ISV Partners in a strategic way, discussing your vision and mapping out the right way to build it on Salesforce . After some initial Discovery, we will come up with a plan that sets you up for success: setting milestones and checkpoints for the work lying ahead.
Our Solution Design phase then helps validate technical design, and lay the foundation for agile, iterative product development.
During the Development phase, we follow an agile development framework. Each sprint lasts 1 to 2 weeks, and within each sprint, we start with a sprint planning session where the current sprint's goals are set. Daily SCRUM meetings keep our team constantly on track and providing incremental value. Next, we hold a sprint review with the stakeholders to present what was done during the sprint, and we take feedback from our customer to make any necessary adjustments for the next sprint(s).
Once development is complete, we will package the product up and help you to get it listed on the AppExchange. Our value doesn't end there – we provide ongoing Sustaining Engineering and Maintenance services to ensure you can focus on innovation and expanding your business, and let us worry about focusing on Salesforce product needs. 
From ideation to listing...
We cover the entire chain
Full lifecycle application development as a service
Do you want to build the best sustainable future for your company? Do you need to build a customer-centric application but need the best dev team possible to build it with? Do you want to take your Salesforce app to the next level? Do you need help from a PDO with unique knowledge, mastery and access to the AppExchange? Do you need the best global talent and mastery to build cost-effective long-term success on the AppExchange from day one? We are here to help.
ISV Application Development
Aquiva Labs is one of Salesforce's most experienced PDO partners, providing strategy, innovation and execution in order to build your long-term success on the AppExchange. We pride ourselves on having deep experience in developing application lifecycle strategies and executing on product roadmaps through our tuned-in collaborative agile development approach so your purpose-driven products are built to last from day one.
Custom Application Development
Aquiva Labs works with customer-centric organizations to help drive their CRM and application development initiatives while also challenging them to think about the big picture with Salesforce and reach their fullest potential.
Architecture, security, scalability and integration for customer-centric apps.
Proof-of-Concept Projects
For ISV partners contemplating a new product launch, we use agile development and we can help build a proof of concept or prototype of your product to validate and promote your technology vision.
Salesforce Consulting Services
Aquiva Labs provides at-scale mastery of Salesforce development, and we create sustainable
competitive advantages for our clients. We assist Salesforce ISV partners and customers with establishing, extending or reviewing development best practices, solution architectures and process automation (automated regression testing, continuous integration, DevOps readiness).
Our areas of expertise include:
Business rules automation
Lightning user interface
Integrations
Connect
Security review
OAuth and Open ID
Communities and portals
Large Data Volume strategies
Content management
Data aggregation and archiving
Support & Managed Services
Tier 3 support and managed services for applications that we help design and build.
Aquiva Labs support doesn't end at product release. We go the extra mile to support your product in the long term. Aquiva Labs operates a Tier 3 technical helpdesk available to our customers for requests requiring expert developer-level support. We collaborate with your front line support staff and proactively monitor production solutions, identify and troubleshoot any errors and issues, escalate to Aquiva Labs core developers, and implement viable workarounds to ensure operational continuity.
Existing AppExchange Partners (PDO)
Code Reviews for quality and security
Make best use of new Salesforce release technologies
Design and development of new Salesforce-based products
Release Management optimization to allow you to scale
Ongoing maintenance of your managed package
Escalations and Level-3 Support
New AppExchange Partners (PDO)
Navigate the journey to becoming a Salesforce partner
Review application concept and fit for Salesforce as platform
Solution Design to lay the foundation for a successful long-term product
Ongoing development
Setting up demo environment and to be ready for launch
Access to Customer Success Team for ongoing maintenance and development post-launch
Release Management optimization
Salesforce Customers (digital transformation)
Org Audits to provide clarity on how to make best use of your investment in Salesforce
Development to tailor Salesforce to your business processes, and encourage adoption
Provide your team direct access to Salesforce experts to act as your in-house delivery team; without having to recruit and retain your own team
Extend the value of your Salesforce investment by integrating other back-office systems with Salesforce
Enterprise-ready solutioning (SAFe, GDPR, PCI, etc.)
Get the best of Salesforce from day one
Let's talk Salesforce AppExchange.